nanoStream Webcaster - (V2)
We upgraded to V3
With the release of nanoStream Cloud 2022, it is now even easier to create and manage live streams, especially for Adaptive Bitrate and secure streams!

Find the documentation of V3 here.
The nanoStream Webcaster is an online application that allows you to easily stream directly from your browser.
Ingesting a Stream​
When creating a stream using the nanoStream Cloud, you'll be asked whether you want to ingest the stream via the Webcaster or RTMP.
Ingesting a stream means sending the footage that you want to share. The ingest therefore is the first step if you want to share something live.
Ingest Using the Webcaster​
Using the Webcaster to ingest is the easiest way to start.
In the Create Stream interface, tick Webcaster. Now press Start Stream. You'll be redirected to your Webcaster stream setup.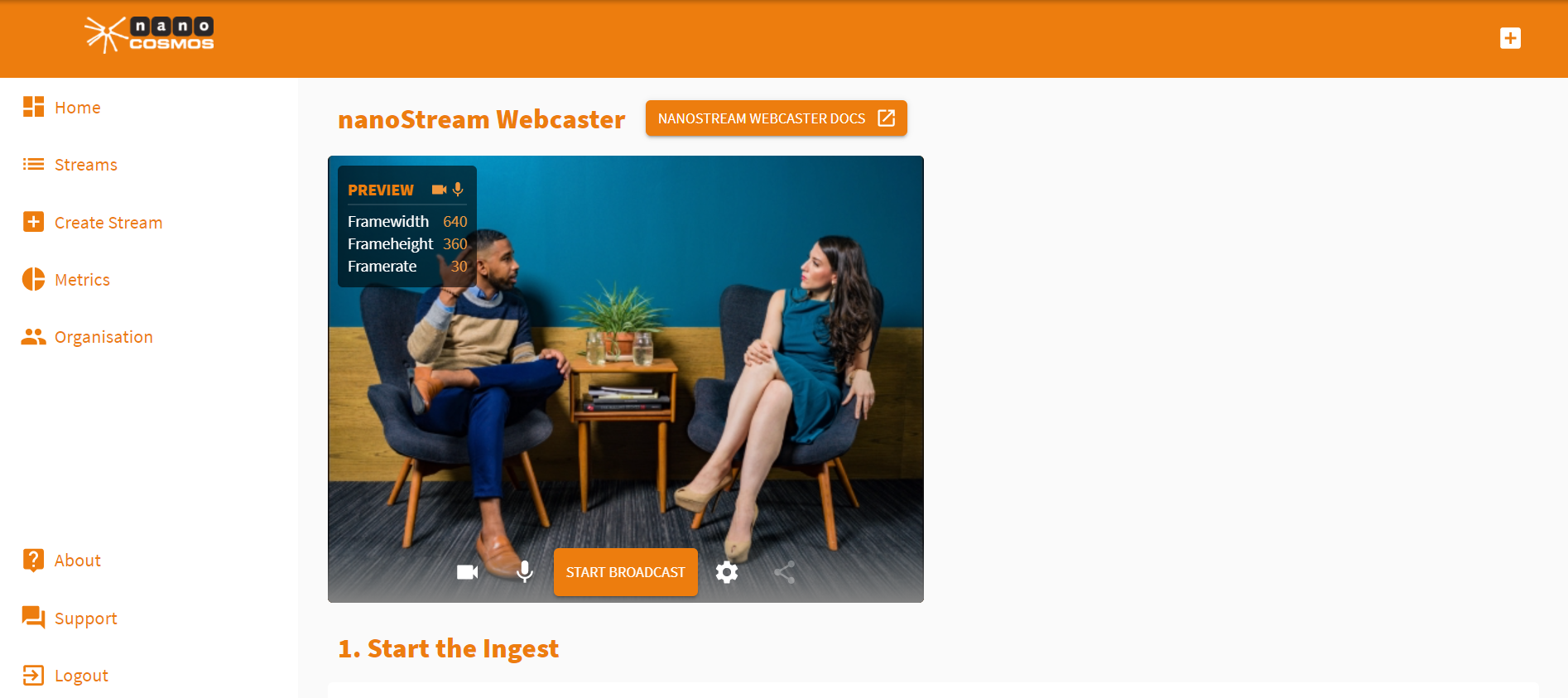 To change your stream preferences, click ⚙️. In the pop-up window, you can now adjust the framerate and resolution, the quality and the source of your stream.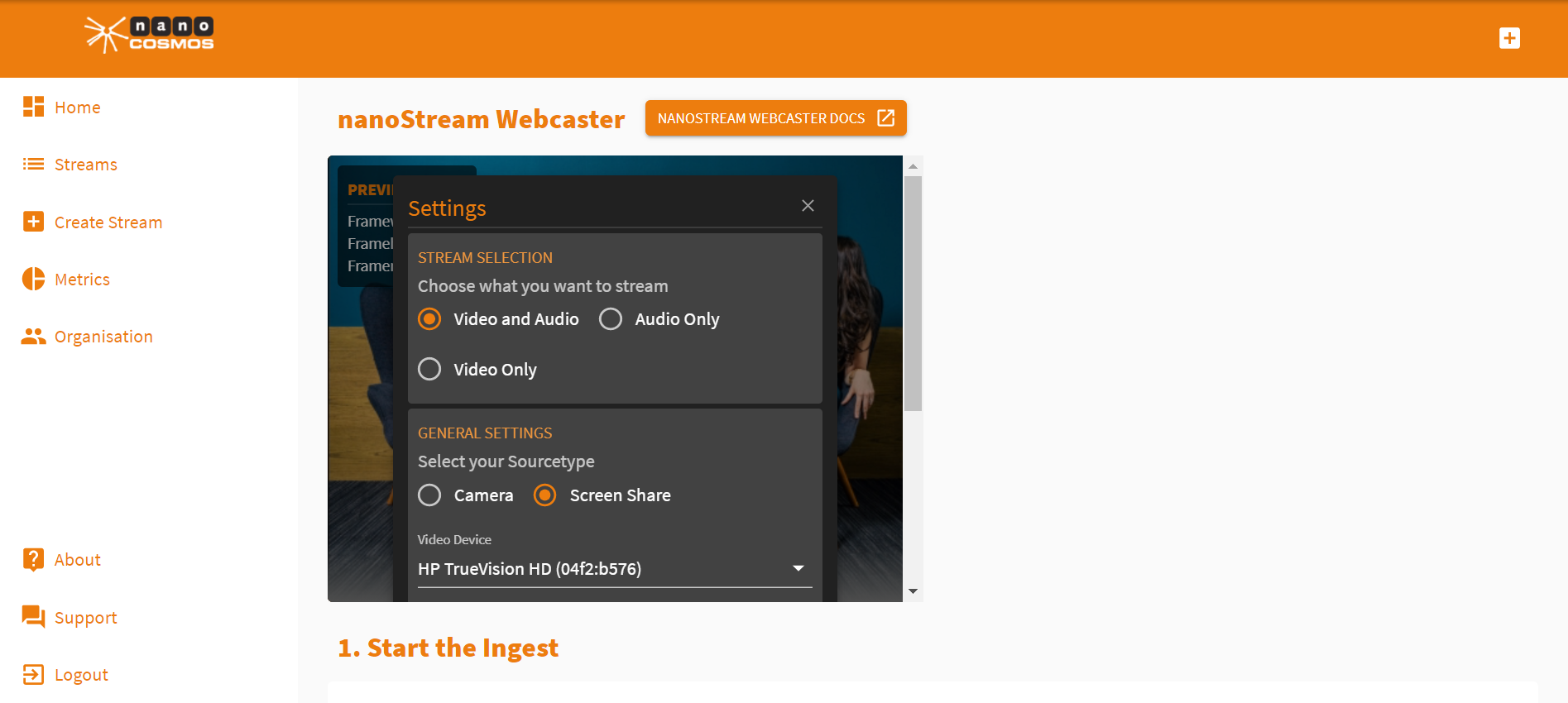 [To learn more about how to start a stream, click here.]
I hope that this tutorial was helpful for you. For further assistance, check our support page, browse the FAQs or contact us.
Support​
Hopefully, this tutorial was helpful for you. For further assistance, use our contact form, browse the FAQs or contact us via support(at)nanocosmos.de