Embed nanoPlayer Code on Your Web Page
Embedding a live stream into your own website is incredibly simple with nanoStream. Each stream has a unique code snippet that is automatically updated to your setup, requiring you to only copy and paste it into the right place.
Before starting
To begin, please sign in using your nanoStream Cloud/Bintu account credentials.
If you have not created an account yet, you can sign up or reach out to our dedicated sales team via the contact form or by sending an email to sales(at)nanocosmos.de.
To embed a live stream into your website, you can choose between two code snippets:
iFrame Embed Tag (nanoPlayer)
nanoStream H5Live Code Snippet (nanoPlayer)
These snippets can be found on the following locations:
Stream Instructions Page
Stream Overview Page
Playout Page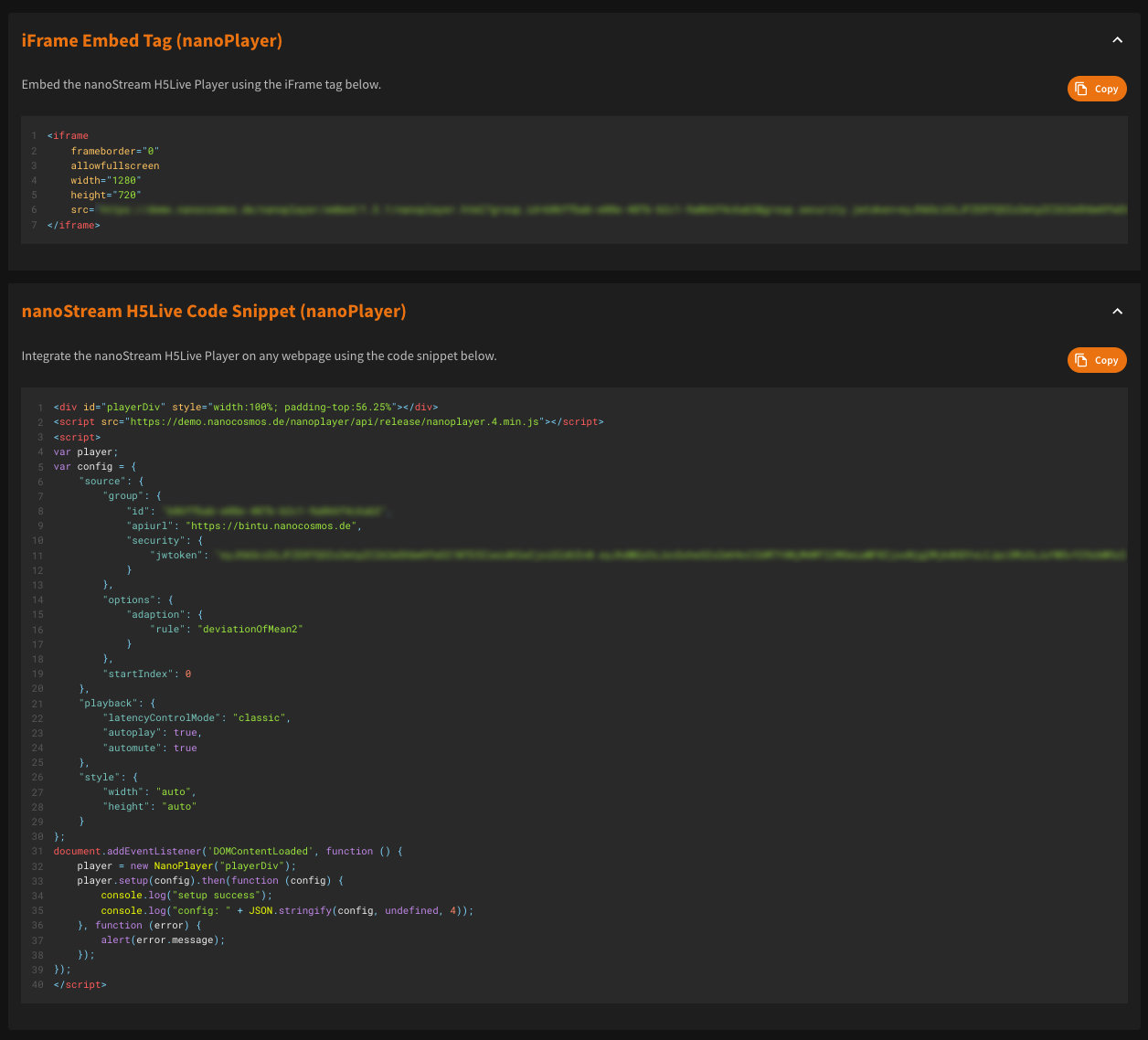 Screenshot: nanoPlayer Code Snippets